Description
Blue Raspberry Ice E-Juice by I Love Salts takes their legendary blue raspberry flavor to new heights. Tantalizingly sweet blue raspberry essence is met with the perfect amount of cool, refreshing menthol for an enlivening vaping experience you won't soon get tired of. You will relish the balance between the notes, making this gem ideal as an all-day-vape.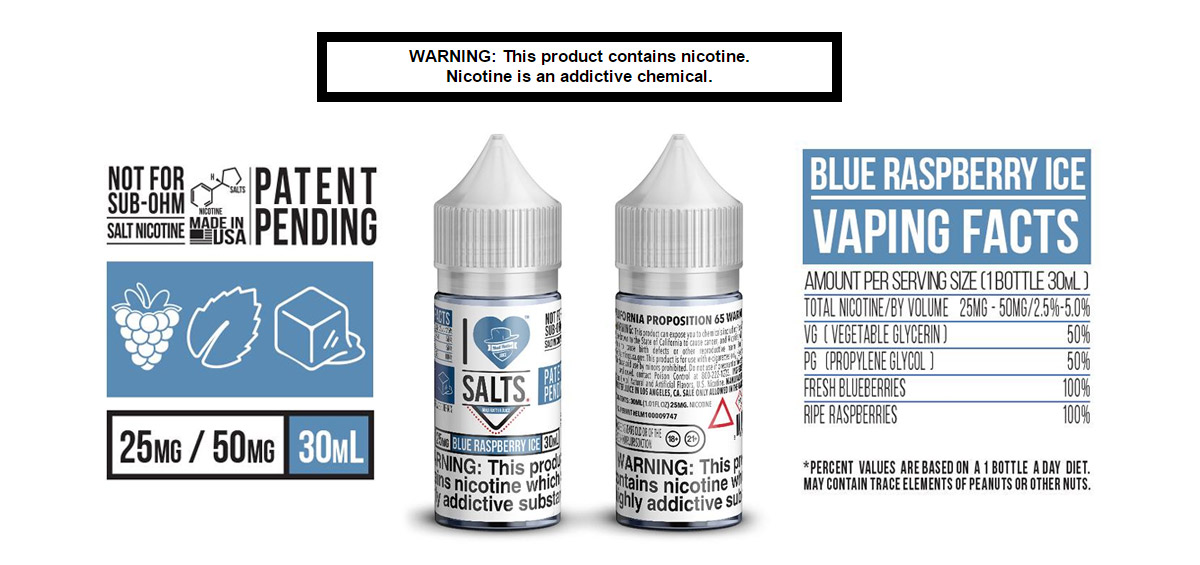 Brand: Mad Hatter
Unit: 30ml/bottle
Base: 50%PG+50%VG
Flavor: Tantalizing Blue Raspberry Candy, Cool Menthol
Strength: 50mg/25mg
Packaging: Childproof Plastic bottle in a paper box
Shipping method:Please check here for details.